WHAT IS THE PROVISION ROOM?
We exists to be a conduit of God's provision for our community.
In our dedicated space, you'll discover a range of essential items and unexpected treasures, freely available to all who come through our doors. Our mission is to extend a helping hand when it's needed most. Whether you're looking for baby formula, swaddles, or everyday necessities, our Provision Room holds a variety of goods. You'll also find materials for crafts, books to inspire, clothing, pet supplies, tools, and much more, including other surprise items that can be conveniently mailed to your doorstep. Shopping in our Provision Room isn't just about finding what you need; it's about embracing a sense of community and the support we offer. It's a place where God's grace shines through acts of kindness. And, above all, everything is available at no cost. Welcome to a place where the spirit of giving and receiving thrives.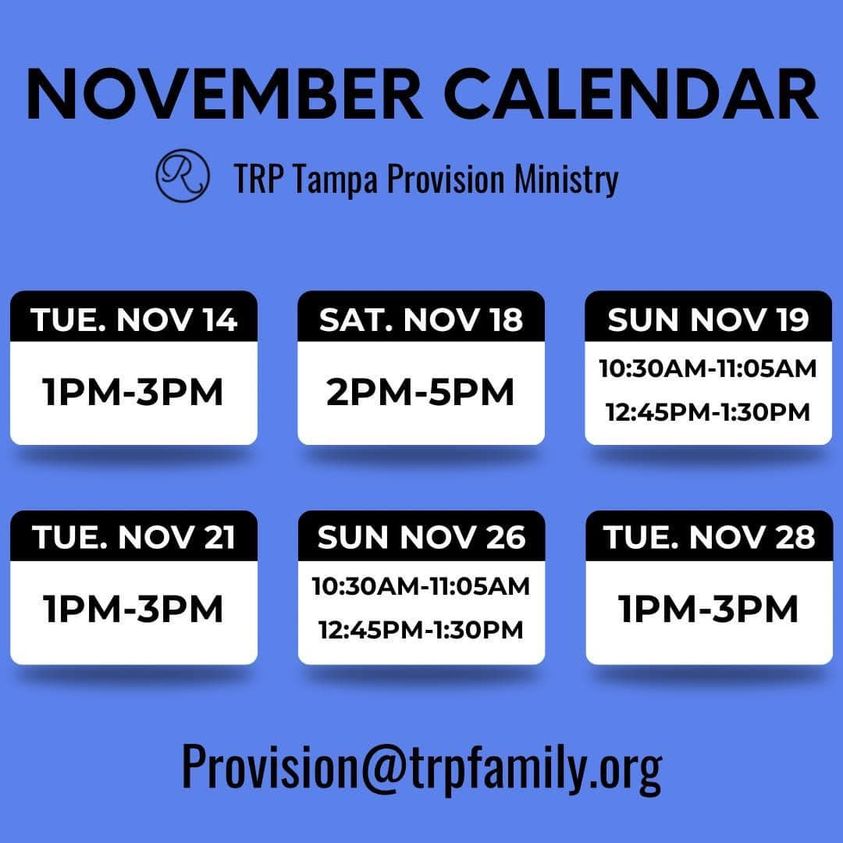 WHEN IS THE PROVISION ROOM OPEN?
Be blessed with what God has given! Everything is free and will be replaced the very next time we have a pick up. Don't be shy, come on by!
We are also available to meet you at TRP Tampa most anytime if you, or someone you know, has a formula need. Just email us provision@trpfamily.org and we will arrange a time to help you.
In the United States, about 1 in 8 households experiences food insecurity, which includes many mothers who may struggle to provide sufficient nutrition for their children, including baby formula.
As of 21 September, we've given away 716 cans/boxes of formula, serving 40 families. 42 of those cans/boxes went to Choices, an organization dedicated to support women and men who are facing the challenge of an unexpected pregnancy and offer healing to.